Austin Smith Lord Architects.  HELM Architects.
Shakespeare North Playhouse.
Shakespeare North Playhouse is the recreation of the Jacobean Cockpit in Court theatre. Based on an Inigo Jones design. Working alongside the Interior design team on the project our Immersive VR Tours allowed them to sign off on interior finishes, Furniture and Lighting.
Theatre is due for completion early 2022. You can read more about the project from the Architect Austin Smith Lord here.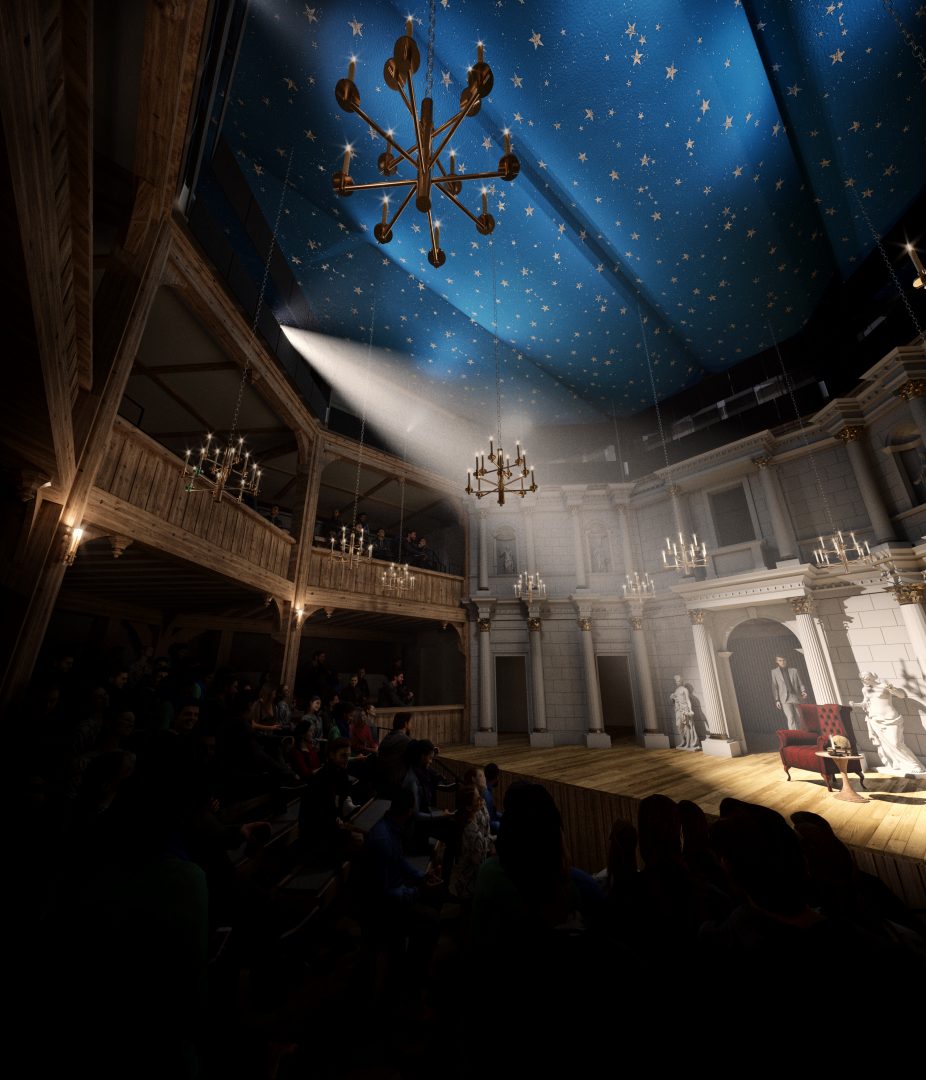 Shove are committed to being Carbon Neutral and we want to help our customers and clients do the same by investing in Tree Planting carbon offset schemes for every project completed.
Contact us
Liverpool: 0151 255 0900
Edinburgh: 0131 541 2188